'Essence of Being' an Accredited 200hr Yoga Teacher Training
with Susannah Hoffman at Down To Earth
One of the most intimate yoga teacher trainings in London with one of the most experienced yoga teacher trainers. This course will be a maximum of 16 students, providing excellent student to teacher attention.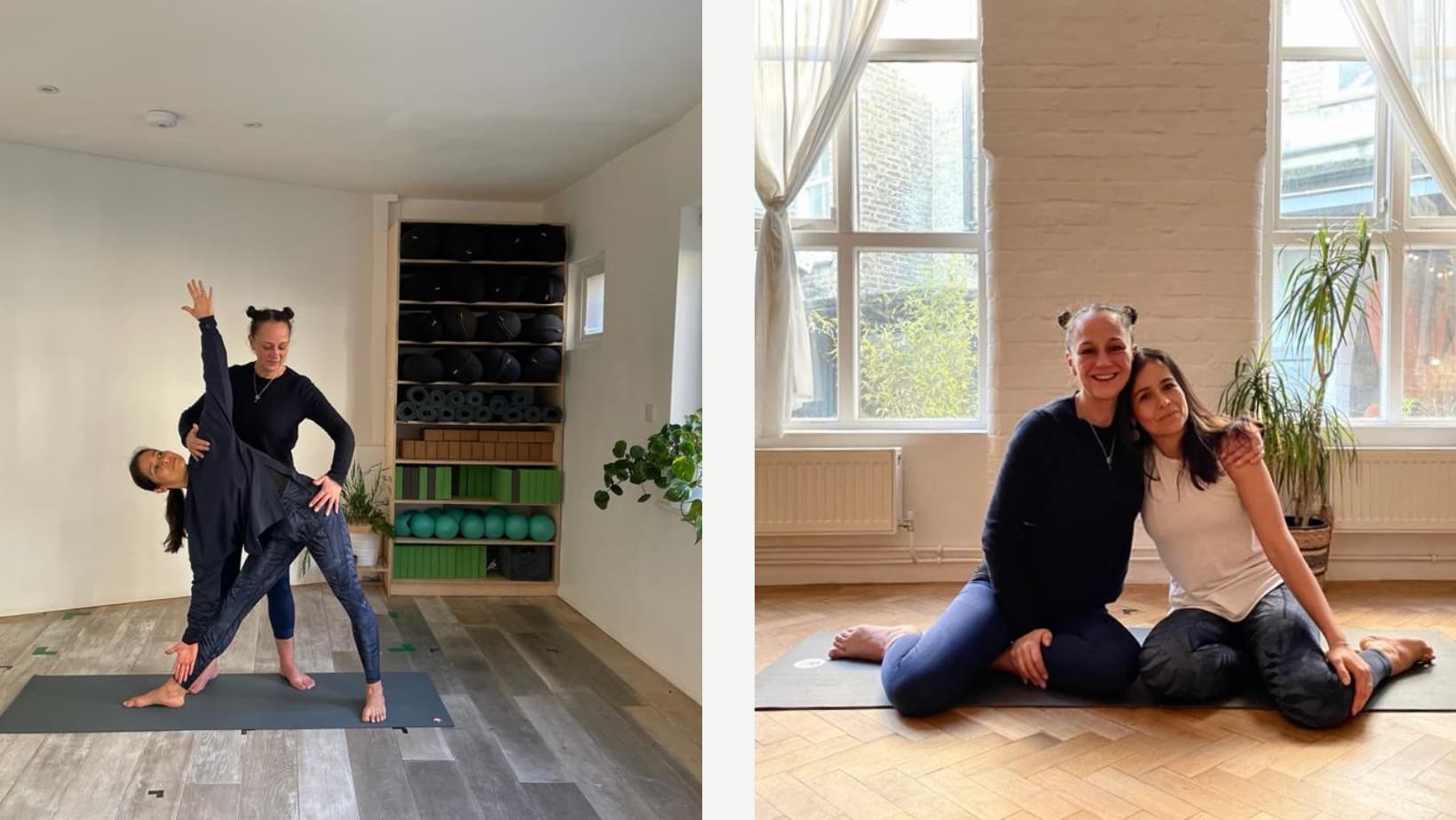 ABOUT SUSANNAH & THE COURSE
Susannah was one of the original teachers on the Triyoga teacher training which she taught for over 14yrs, training 100's of teachers. She has now created a new, fully comprehensive, training that has a focus on personal development, self study, self awareness and self practice.
Having started yoga as a child, growing up with eastern philosophies, Susannah passionately believes that yoga is a moving meditation, and that its teachings should not be lost. This training has been created integrating the philosophy throughout, with a more accessible approach.
By the end of this comprehensive training, students will know how to teach and integrate the philosophy into their classes, will have been on a personal journey of self discovery, will know how to 'practice' for their type and teach in a safe and incremental way. The course will consist of a minimum of 180hrs of contact teaching.
Susannah teaches yoga to all ages from pregnancy onwards and is author of the best selling book 'Yoga for kids' published by DK, she also created the hugely popular 'teaching Yoga to Children' teacher training. Susannah is a TrainerPro and SYT with YAPUK, and a BWY teacher, and certified in Pregnancy Yoga as well as being an experienced Doula.
ADDITIONAL TEACHERS
The Philosophy is taught by the wonderful Adriana Maldonado who gained a MA from SOAS in the Traditions of Yoga and Meditation and teaches it in a way that makes it easily accessible to the student teacher, enabling them to integrate the philosophy into their own life and therefore pass it on to the students.
Adriana is a level 4 (500hr +) BWY teacher
The Anatomy is taught by the very popular and much loved Dr Yogi Aka Dr Andrew McGonigle who brings a playful and relevant approach to the anatomy being both a doctor and yoga practitioner of many years, he is also author of 'Supporting yoga students with common injuries and conditions'.
In addition there will be 2 assistants that also trained and qualified with Susannah.
ABOUT THE STUDIO
Down to Earth was established in 2014 in Tufnell Park where the TT will be held. Conveniently situated opposite Tufnell Park tube station the studio is beautiful and very welcoming. All Teacher trainees will get 50% off our monthly membership (making it £49 a month) so that they can practice through their training with our brilliant teachers who are some of the best London has to offer.
HOW WILL YOU BE ASSESSED
Students progress will be assessed and guided continuously throughout the training, with opportunities to meet up via zoom with the assistants.
Assignments will be given in all topics and students will teach a 60-minute class at the end of the training with Susannah and an external assessor.
COURSE DATES
24th Sept 2022 – 4th June 2023
2022
September – 24th & 25th
October – 15th & 16th
November – 12th & 13th
December – 3rd & 4th
2023
January – 21st & 22nd
February – 25th & 26th
March – 17th, 18th, 19th, 25th & 26th*
April – 15th & 16th
May – 13th, 14th,  20th & 21st
June – 2nd, 3rd & 4th*
*These are assessment dates so you will only be required to attend 90-minutes across these dates.
COURSE REQUIREMENTS
All applicants are expected to have a minimum of two years of consistent yoga practice. In order to graduate, attendance is compulsory for all course modules as you will be monitored throughout to ensure you are progressing to the required level for each module.
PRICE
£3100 – Options to pay in instalments, please get in touch.
HOW TO APPLY
There are now only a few places available on the course starting Sept 2022 so please act quickly to avoid disappointment. All students are required to submit an application form and attend an interview to assess if you are suitable for the course. Once you have accessed the form (below) please submit your application before August 31st 2022.
CONTACT