Yoga Alliance Accredited 200-hour Yoga Teacher Training
Led by Mina Hosokawa
with Yazmin Low & Giorgos Alexandris
A UNIQUE OPPORTUNITY: STUDY WITH BRILLIANT TEACHERS IN ONE OF LONDON'S LEADING INDEPENDENT YOGA STUDIOS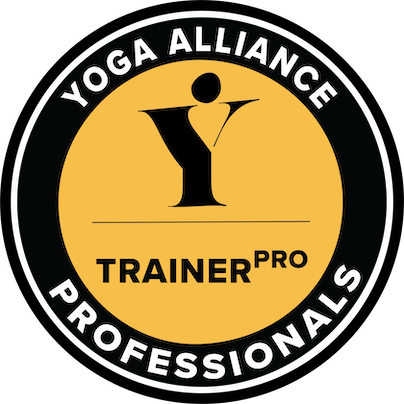 THE TEACHER TRAINING COURSE
Down to Earth's intimate, comprehensive and accredited Teacher Training course will deepen your understanding of yoga's many different elements: philosophy, asana (physical postures), breathwork, anatomy, ethics, traditions and history. Gaining this accreditation will then allow you to teach internationally as a Yoga Alliance Professional.
Our Teacher training will be led by Mina Hosokawa who has taught at Down to Earth from day one since we opened almost 10 years ago and is a much loved part of our community. The two additional main teachers – Yazmin and Giorgos – are both Down to Earth core teachers with a huge following, extensive knowledge, skills and experience. This is a unique opportunity to benefit from these three senior, brilliant and charismatic teachers on one course, empowering you to safely and confidently teach a yoga class to students of all levels.
You will learn practical teaching skills and delve into various branches of yoga philosophy to enrich your practice and enable you to inspire others.You will also gain an in-depth understanding of both anatomy and breathing practices and their relevance to yoga.
LEAD TEACHERS
Mina Hosokawa has been teaching yoga since 2005. She has been an active member of the teaching faculty of Yogacampus for over a decade; mentoring yoga teachers both during and post teacher training. Mina believes everyone needs inspiring guidance to thrive on their yoga journey and has her own ongoing dedicated and nurturing yoga teacher advisors. Her mission is to help new teachers deepen their own yoga experience so they (and their students) benefit from an endless inquiry and love of practice. Mina leads our Teacher Training Course.
Yazmin Low has been immersed in the tradition of yoga since childhood, returning in her adult life to live and study as a yoga teacher training in Hatha, Ashtanga and Iyengar styles. She has been teaching for over 15 years. Her teaching style is deep, strong and guided by intuition with mindfully choreographed sequences and variations for all levels. She encourages students to honour their bodies and feelings whilst bringing attention to their breath and intelligent alignment. Where appropriate Yazmin enjoys using inspirational music and aromatherapy, all peppered with heartfelt philosophy.
Giorgos Alexandris began practising yoga in 2008 and has taught for over 10 years. After completing a two-year alignment based teacher training Giorgos assisted Anna Ashby for four years (including mentoring trainee teachers) and he practised Mysore Ashtanga with Eileen Gauthier. Both teachers inspired his style: engaging yet relaxed; dynamic yet accessible; and adventurous and creative. He continues to study yoga philosophy and āsana; his spiritual foundations being drawn from Tantra and specifically, Kashmir Shaivism as taught to him by Carlos Pomeda.
GUEST TEACHERS
Ruth Westoby is a doctoral researcher in yoga and an Ashtanga practitioner. She will lead the course's philosophy training. She runs workshops, lectures at conferences and teaches on key teacher training programmes in the UK and internationally. Ruth sits on the steering committee for the SOAS Centre of Yoga Studies. She collaborated with the Haṭha Yoga Project's 'embodied philology', interpreting postures from an 18th century text and teaching a precursor of modern yoga, the Haṭhābhyāsapaddhati. Ruth has been exploring yoga practices for almost 30 years, and began teaching postural yoga 20 years ago. In 2010 she gained an MA with Distinction in Indian Religions from SOAS. She studied with Hamish Hendry and Richard Freeman, and in 2015 was authorised by Sharat to teach Ashtanga Level 2. Her doctoral thesis is 'Bodies in Haṭhayoga: Gender, Materiality and Power' at SOAS, under the supervision of James Mallinson.
Sue Cheung is a yoga and mindfulness meditation teacher with over a decade of teaching experience. Sue's teaching style is slow, breath-led Vinyasa flow inspired by Jean Hall, Mimi Kuo Deemer and Jason Crandell. In response to BLM movemement and anti-Asian racism in the US that intensified during the Covid pandemic, Sue studied with the non-profit organisation Off the Mat and into the World and has completed the Intermediate Trauma Informed Yoga a& Somatics Training certification with Collective Resilience. She is currently participating in Communal Consultations in Somatic Abolitism for All Bodies of Culture with Resmaa Menakem, Ja Young Ahn-Williams and Jennifer Lee Koble. Those trauma-informed and social justice influences now guide her as a student, teacher and global citizen. Her hope is to invite students into these conversations with openess, curiosity and compassion for themselves and each other.
Andrew McGonigle has been studying anatomy for over twenty years, originally training to become a doctor and then moving away from Western medicine to become a yoga teacher, massage therapist and anatomy teacher. He combines his skills and experience to teach anatomy and physiology on Yoga Teacher Training courses internationally and runs his own Yoga Anatomy Online Course. His book Supporting Yoga Students with Common Injuries and Conditions: A Handbook for Yoga Teachers and Trainees was published in March 2021 and his most recent book The Physiology of Yoga was published in June 2022. He lives in Los Angeles with his husband.
ABOUT THE STUDIO
Down to Earth was established in Tufnell Park n 2014, and is one of North London's leading independent yoga studios. London's best yoga and Pilates teachers have been with us from day one. We're proud to offer great teachers in smaller class settings, ensuring students get proper attention. This philosophy is carried over to our Teacher Training with numbers consciously limited.
We're conveniently located opposite Tufnell Park tube station. Our two studios are welcoming and beautiful; they are housed within a former piano factory set back from Brecknock Road and behind a peaceful, internal courtyard garden that we have a sole use of. Our reception and shop area also has a large, communal table which is perfect for lunches and teas.
HOW WILL YOU BE ASSESSED
The course will consist of at least 180 contact hours, during which you will be continuously supported and monitored by the trainers. Online sessions will complement and enhance the in-person tuition and are pre-recorded so you can revisit as needed. To gain your accreditation you will complete assignments and you will practice teaching classes under supervision from one of our three lead teachers. You final exam will include planning and teaching a full class in front of an audience.
COURSE DATES
18th November 2023 – 16th June 2024
All 32 dates take place at Down to Earth.
2023
November – 18th, 19th, 25th & 26th
December – 2nd & 3rd
2024
January – 13th, 14th, 27th & 28th
February – 10th, 11th, 24th & 25th
March – 2nd, 3rd, 16th, 17th, 23rd & 24th
April – 20th, 21st, 27th & 28th
May – 11th, 12th, 18th & 19th
June – 1st, 2nd*, 15th* & 16th
*Assessment dates – you will only be required to attend a certain number of hours on these dates.
COURSE REQUIREMENTS
All applicants are expected to have a minimum of two years of consistent yoga practice. To graduate attendance is compulsory for all course modules; as you will be monitored throughout to ensure you progress to the required level for each module.
PRICE
£3100. If you would like to pay in installments, please get in touch.
Teacher trainees can get half price membership (making it just £50 a month) for unlimited classes at Down to Earth during the course; allowing you to practice with our brilliant teachers throughout your training.
HOW TO APPLY
Students must submit an application form and attend an interview to confirm suitability. Please submit your application (see link below) as soon as possible